I love second chance love stories. My all time favorite is Persuasion, by Jane Austen. I'm not sure why I'm so drawn to them, except I love the idea of a soulmate, and that even problems and time can't prevent that love from existing.
On September 27, 2016, my homage to second chance at love hits bookstores. It tells the story of Mitch McKenna (Lexie's brother from Drawn to Her) and Sydney Preston, who in college thought they had their lives all planned out, but it all came apart. Ten years later, they meet again, and while the attraction and longing is there, Mitch isn't about to let his heart be broken again.
Stay tuned for excerpts, advanced reviews, and launch day plans that will include fun and freebies!
Meant to Be: Southern Heat Book Two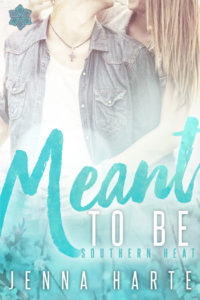 Charming and sexy, detective Mitch McKenna lets women into his bed—not into his heart. When his first love left him in a lurch, crushing his soul, Mitch swore off relationships and love. After all, any woman who chooses what her parents want over what she wants is not worth fighting for.
Or is she?
Successful New York doctor, Sydney Preston left the only man she ever loved to follow the path that her parents paved for her. When a tragic incident at the hospital threatens her life, Sydney moves to Virginia to rekindle the spark with her ex-fiancé.
But Mitch isn't interested in reigniting the flame that fizzled out long ago. Will they both allow resentments and misunderstanding spoil their chance of discovering what was meant to be?
Meant to Be is available for pre-order at all your favorite online retailers:




Haven't read Drawn to Her: Southern Heat Book One?
You don't have to read Drawn to Her in order to follow Meant to Be, but you'll be introduced to all the characters, and enjoy a fun, southern romance if you do. Learn more and read an excerpt of Drawn to Her.