I participate in NaNoWriMo every year and most years, I succeed in hitting the 50,000 word mark in 30 days. But more often than not, I'm squeaking out those last words as the clock ticks closer and closer to midnight Nov. 30. This year, I'd like to finish early, or at least, glide through NaNoWriMo without the stress of getting stuck with nothing to write. In order to do that, I need to prepare better than I usually do, which isn't easy because I'm a pantster (write by the seat of my pants!)
Armed with my brand new writer bullet journal, and tips and worksheets found on the Internet, I've made a plan for plotting out my NaNoWriMo novel in October.
Here's a video that shares my plan and shows off my bullet page spreads for my October NaNo prep.
Pictures of my Bullet Journal page spreads as well as links to resources mentioned in the video are listed below.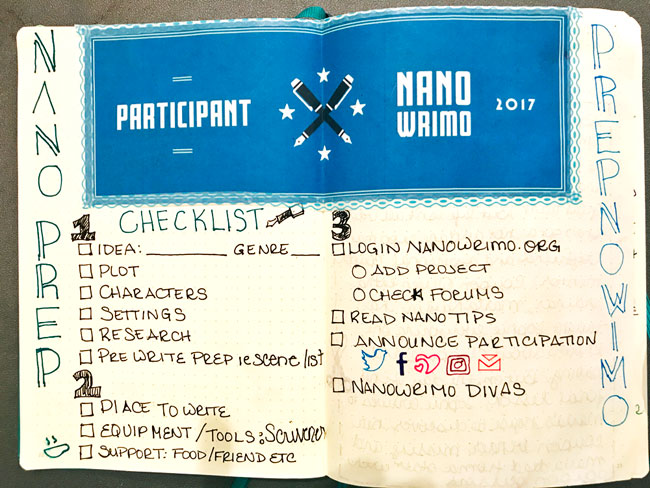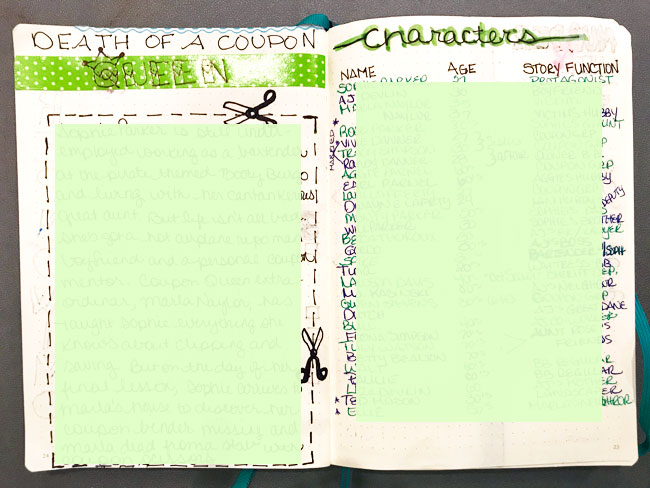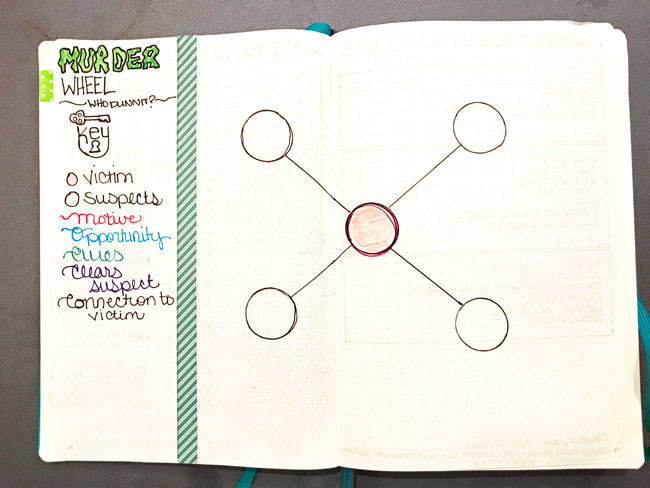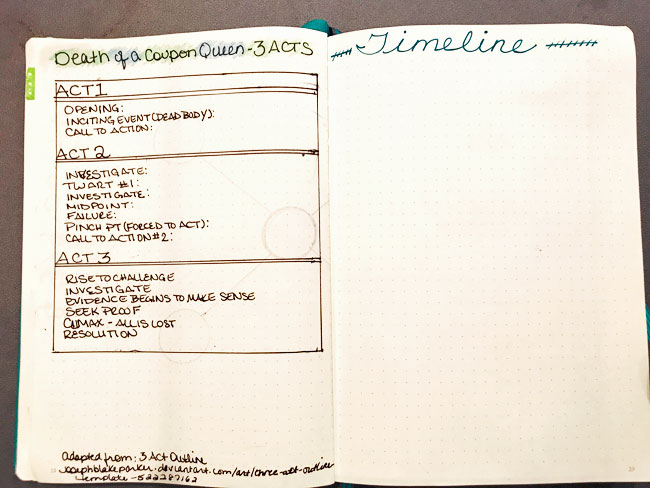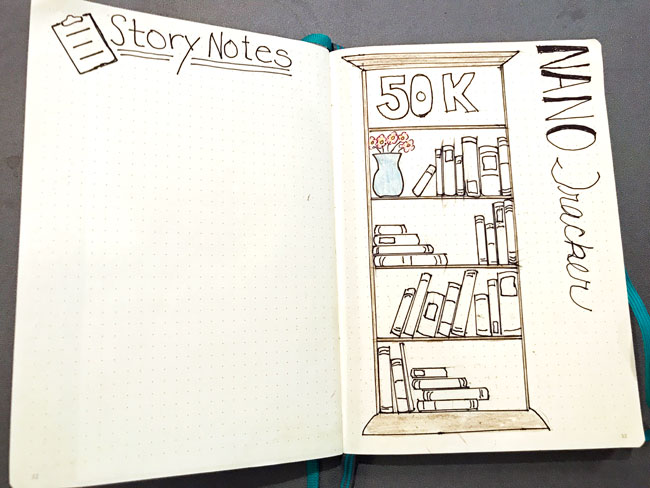 Tools/Resources Mentioned:
National Novel Writing Month (NaNoWriMo)
Leuchtturm 1917 Hard Cover 5.8″ x 8.3″ (A5) Lime Green, Dotted/Points (other colors available)
Bullet Journal Stencils
Scrivener
NaNoWriMo Divas Facebook Group
Writing and Selling a Mystery Novel by Hallie Ephron
Classic 12-Chapter Mystery Formula
Outline Your Novel (3 Act Structure)
Elements of a Scene (lots of other great novel writing downloads as well)
BoHo Berry
*Note: some resources above contain affiliate links, which means that I may receive a small commission from the product company if you purchase something through the links provided. I only post links to items I've used and enjoy.