If you follow me on TikTok or Instagram and are looking for resources I've mentioned, check below!
Quick Links
Tales from the Harte (Audio of Deadly Valentine on podcast and Youtube)
Southern Heat Romance – Currently, the entire series is in KU!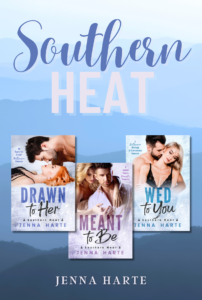 Drawn to Her (KU)
Drawn to Her Audio
Meant to Be (KU)
Wed to You (KU)
Wed To You (Audio)
Sexy Romantic Mysteries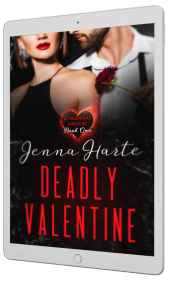 MEET JACK AND TESS, A SLEUTHING COUPLE WHO FALLS OVER DEAD BODIES BY DAY, AND INTO BED AT NIGHT.
The Valentine Mysteries are a series of sexy mysteries featuring Tess Madison, a chocolate and couture French underwear connoisseur, and Jack Valentine, her handsome pteromerhanophobic (fear of flying) love interest. The series blends the love and passion romance readers enjoy, with a small-town mystery cozy readers like. If you want to follow the romance (sexy bits and all) of a sleuthing couple, then the Valentine Mysteries are for you.
Get Deadly Valentine, book one in the Valentine series FREE! Click here to get Deadly Valentine FREE
Learn about all the Valentine books here…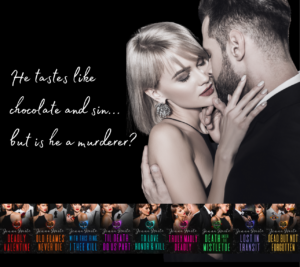 Write with Harte
Do you write romance? Come check out Write with Harte! Join Free!