Who doesn't like free stuff? If you like free ebooks, especially those involving romance and mystery, I've got several for you.
Deadly Valentine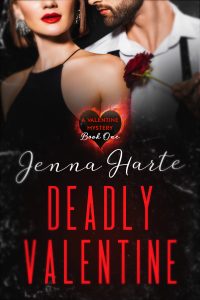 "Written with precision and care, this intriguing romance/murder mystery is a fun read that will keep readers guessing until the very end." – Publisher's Weekly
Tess Madison walked away from her two-timing fiancé, a multi-million dollar trust fund and a cushy corporate law job to pursue the single life indulging in chocolate and fancy French underwear. But her newly reordered life comes unraveled when she reluctantly accepts an invitation to a dinner party and stumbles upon the host's dead body and into the arms of the sexy, blue-green eyed Jack Valentine. As romance grows, so too does Tess and Jack's propensity to get into trouble.
If you like romance mixed with your mystery, the Valentine Mysteries are for you.
You can get Deadly Valentine free in mobi (Kindle) or epub for free through my newsletter. You can sign up here or use the form to the right.
Are you a member of Kindle Unlimited?
All the Valentine and Southern Heat books are available through Kindle Unlimited!
If you're not a member, you can join and download unlimited books from the Kindle Unlimited Library for less than $10 per month.*
Learn more about Kindle Unlimited here. You can check out all of my books in the Kindle Unlimited Library here.
Save
Save