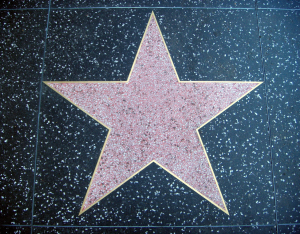 I'm a die-hard romantic. Since I was a 'tween, I loved movies and tv shows with romantic couples. And like some people, I got caught up in celebrity romances. I remember thinking how romantic it was when I learned that Robert Wagner and Natalie Wood had married twice. I know many fans of his 80s show wonder and wish about a relationship with his co-star, Stefanie Powers, following Natalie's and William Holden's deaths (Holden was the long time flame of Powers').
Although those are old examples, today people get just as caught up in who's with who and who's marrying who. After the movie Twilight was released, fans were thrilled to discover Rob Pattinson and Kristen Stewart were dating and crushed when she was caught kissing another man. I think people are still upset with Angelina Jolie for her part in Brad Pitt and Jennifer Aniston's divorce. It seems like I can't go anywhere without seeing Kanye and Kim or Beyonce and Jay Z in the tabloids.
What I've found facinating and annoying is that celebrity gossip is like soap operas: Everyone roots for couples until they're together. After that, all the news is about whether or not the couple is in trouble. Everyone wants a happy ending, but they want angst more.
I'm not as into celebrity romance as when I was younger, although I would be sad if Tom Hanks and Rita Wilson broke up. And I'll admit I was a little sad to Miley and Liam. But even though I don't follow celebrity romances much, I know it's still big news. That's why I wrote 'Til Death Do Us Part. It's my tribute to everyone, like me, who's ever gotten caught up in celebrity romances.
How about you? Is there a celebrity couple you found yourself rooting for?

Photo Credit Free Images