I can't tell you how much I love it when others enjoy my books. If you're a fan of the Valentines, the Southern Heat series, or any other of my works, I want to invite you to join the Jenna Harte street team… more affectionately known as Jenna's Sweet Hartes!
What does it mean to be a Sweet Harte?
It means you get some cool swag, access to a private FB Sweet Harte group where you can ask questions, give input and more. SweetHartes will get first looks at excerpts and a chance to beta read. Plus, several times a year there are contests and drawings for prizes and other awesome stuff.
What does being a Sweet Harte involve?
I count on my Sweet Hartes to support and have fun with me. To be a member, I ask that you help me spread the word about my books. Here's how: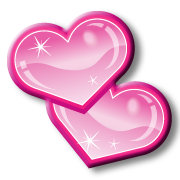 Post to social media (Twitter, Facebook or Pinterest) at least once a week.  You can share something about one of my books that I've already shared or get ideas in the Sweet Harte FB group. All I ask is that you use #sweetharte in the post so I can be sure to see it and add your name to the monthly drawing.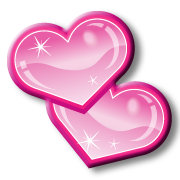 Not required but  much appreciated tasks include:
Leaving a review of my books
Asking your library to order copies of my books
Talk to your friends and acquaintances offline about the books
How to Join!
Becoming a Sweet Harte is free. All you need to do is agree to help me promote me visit the SweetHarte group to request joining. Join the SweetHartes!
You're a SweetHarte
I know everyone has different amounts of time, but please know that I appreciate anything and everything, no matter how big or little, that you do to support me. 
Save