Have you ever wanted to know what happens to a couple after the HEA?
If so, you'll love Jack and Tess, a passionate romantic couple that falls over dead bodies by day and into bed at night!

Even better, you can get the first book, Deadly Valentine FREE, and the next 5 books in the Valentine Mysteries at 50% off!
See what readers say about the Valentine Mysteries…
⭐⭐⭐⭐⭐
Love love love this series. – Amazon Reviewer



⭐⭐⭐⭐⭐
Always enjoy the humor and mystery Harte adds in her books.- Amazon Reviewer
⭐⭐⭐⭐⭐
Bottom line, I think this series is one of the best – Amazon Reviewer
⭐⭐⭐⭐⭐
Recommend this series if you like your murder mysteries with the right mix of humour and romance. – Amazon Reviewer
⭐⭐⭐⭐⭐
Have ready every book this author has written. Especially love this series and this book did not disappoint. – Amazon Reviewer
⭐⭐⭐⭐⭐
So glad I found this series. – Amazon Reviewer
If you were to buy each of these ebooks individually, it would cost $19.99…
which isn't so bad for 6 books.
What if you could get the first book free and the remaining 5 books for HALF OFF…only $9.99?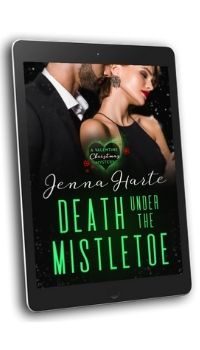 What if I threw in a FREE novella?
What if I threw in a second FREE novella?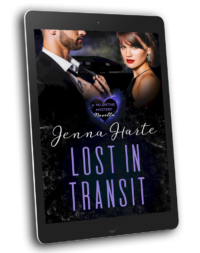 That's 6 romantic mystery books and 2 novellas for $9.99!
How to get the Valentine Mysteries special box set:
When you click the buy button:
You'll be taken to our secure payment system. You can pay through Paypal or credit card. Refer a friend and receive an additional 10% off for you and your friend.
Once you've paid, you'll be given a download link immediately.
You'll also receive an email to download iOS, Android, Kindle, Nook, Kobo or Computer files through BookFunnel.
The file will include ALL 6 Valentine books, plus the novella in the order they take place in the series timeline.
If you have any trouble, you can contact Bookfunnel for help in adding your book to your Kindle, iPad, or other e-reading device.