Who doesn't like free?
I've long offered free ebooks to my newsletter subscribers and SweetHarte street team, but now several of these books are available to everyone on all major platforms including Amazon, iBooks, Nook and Kobo.
Check out my free ebook page for complete list of free ebooks.
Deadly Valentine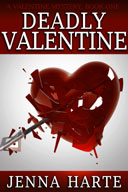 If you've been thinking about trying out the Valentine mysteries, now you have no reason to since you can get Deadly Valentine for free. You'll meet Tess Madison, a chocolate and couture lingerie-loving lawyer making a new life in a small town, and Jack Valentine, the man from her past she never could quite forget. There is sizzle and suspense as they hunt down a murderer.
Ebook Versions of Deadly Valentine are FREE!
Worth the Risk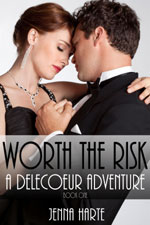 Looking for a short, quick romantic adventure? Worth the Risk available free on the major ebook retailers or through a subscription to my newsletter. In fact, subscribing to my newsletter not only gets you Worth the Risk, but the second book in the series, Endangered, as well.
Ebook Versions of Worth the Risk